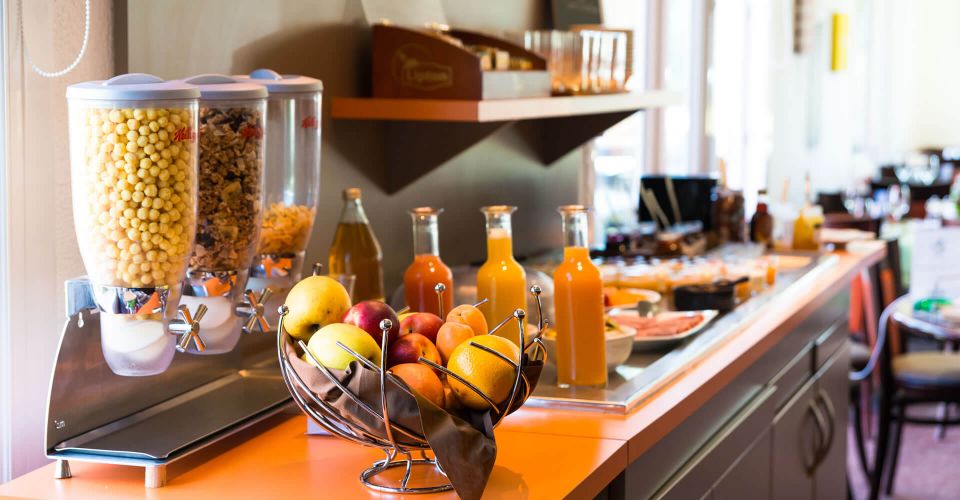 The Breakfast
of the Brit Hotel Nantes St-Herblain - Le Kerann
A local and gourmet breakfast
Covid-19 : service interrompu, en savoir +
Fresh bread, bakery pastries, local honey, jams rich in fruit, 100% fruit juices...
Our breakfast buffet has a few surprises in store for you...
Our schedules?
Breakfast is served from 6:30 am on weekdays and 7:00 am on weekends
Our restaurant "Le Kerann"
La Cuisine de Saint-Herblain
Stéphanie and her team welcome you from Monday to Friday lunchtime from 12h to 14h00 and from 19h15 to 21h30.
Discover our entire menu and menus from 13.00€
Everyone is welcome, whether you are a guest of the hotel or just passing through.
Visit the website of our restaurant Le Kerann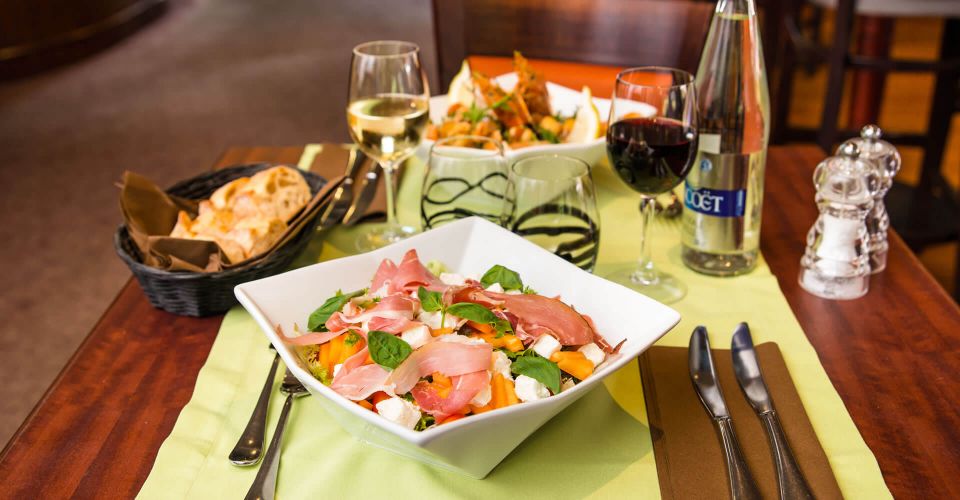 Your Brit Hotel fits
and proposes you a restoration in room
Your breakfast is served on a platter.
Since our breakfast buffet is currently inaccessible, we offer you your breakfast served on a tray, which you can enjoy in the dining room or pick it up at the reception if you wish to eat it in your room. The breakfast is at the rate of 11.00€.
You will be able to order your personalized breakfast from your room and receive it at the desired time.
You will be able to choose from a selection of hot drinks, dairy products (butter, milk, yoghurt), breads and pastries, jams and cold drinks (orange juice, apple juice).
Your dinner prepared by our chef.
On the same principle as breakfast, your dinner can be eaten in the dining room or brought back to your room on a tray. Our chef prepares a tray with starter, main course and dessert.
Local producers
that you will find within our establishment
Discover some of the local producers we work with. Throughout the year, you will find some of their products on the buffet of our breakfast or in the restaurant.